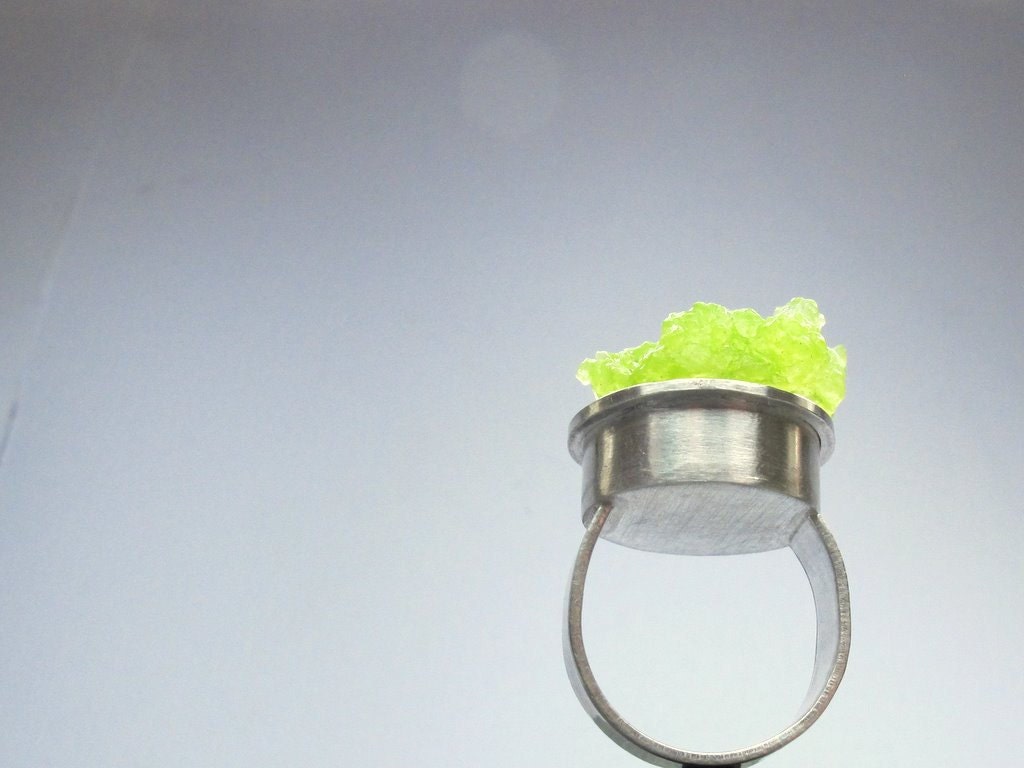 I'm very proud to be part of the online metals guild, etsymetal
– it's an international group of skilled and talented independent jewellers.
This week to celebrate 5 years of etsymetal we're having an anniversary sale. Many of our members are participating and it's a fantastic opportunity to start your Christmas shopping or treat yourself to something new and handmadel. There really is something for everyone and at great prices.
I'm offering 20% off many one of a kind pieces from buttons to big, beautiful cocktail rings.

To get the discount, use the code

ETSYMETAL at the checkout in my Etsy shop. Hurry! The discount is only available for one week and in the one of a kind section of my shop http://www.etsy.com/shop/QuercusSilver?section_id=10561425.
These are other participating Etsymetal shops.each offering their own discount. Check out the etsymetal blog for details http://etsymetal.blogspot.com/
discomedusa http://discomedusa.etsy.com
metalriot http://www.metalriot.etsy.com
Inbar www.inbarbareket.etsy.com
markaplan www.markaplan.etsy.com
bcyrjewelry http://bcyrjewelry.etsy.com
http://BethCyrWeddings.etsy.com
Juju By Sarah http://www.etsy.com/shop/JujuBySarah
Maria Goti http://mariagotijoyas.etsy.com
wildflowerdegsigns http://wildflowerdesigns.etsy.com
AdobeSol http://AdobeSol.etsy.com
Silentgoddess http://silentgoddess.etsy.com
Shirlee Grund http://shirleegrund.etsy.com
Lichen and Lychee http://lichenandlychee.etsy.com
Under Distress Jewelry http://underdistressjewelry.etsy.com
Hartleystudio http://www.etsy.com/shop/hartleystudio
ReaganHayhurst http://www.reaganhayhurst.etsy.com
Panicmama Jewelry http://panicmama.etsy.com
alisa miller http://alisamiller.etsy.com
LaJoailliere http://lajoailliere.etsy.com
Cynthia Del Giudice http://cynthiadelgiudice.etsy.com
L. Sue Szabo http://www.etsy.com/shop/lsueszabo?ref=si_shop
Erin Austin www.erinaustin.etsy.com
Jennifer Lawler www.jenlawlerdesigns.etsy.com
Michele Grady Designs www.MicheleGradyDesigns.etsy.com
SimplyAdorning www.simplyadorning.etsy.com
Victoria Takahashi www.Experimetal.etsy.com
NRjewellerydesign www.nrjewellerydesign.etsy.com
Karla Wheeler Design www.KarlaWheelerDesign.etsy.com
Kathryn Cole www.kathryncole.etsy.com
Ashley Jewelry www.ashleyjewelry.etsy.com
Ruby Iacuaniello www.etsy.com/shop/iacua
Sarah Hood Jewelry www.sarahhoodjewelry.etsy.com
howlindoggie http://www.etsy.com/shop/howlindoggie
LivelyHood http://www.livelyhood.etsy.com/